Courses
IMA-AMS Fellowship in Infertility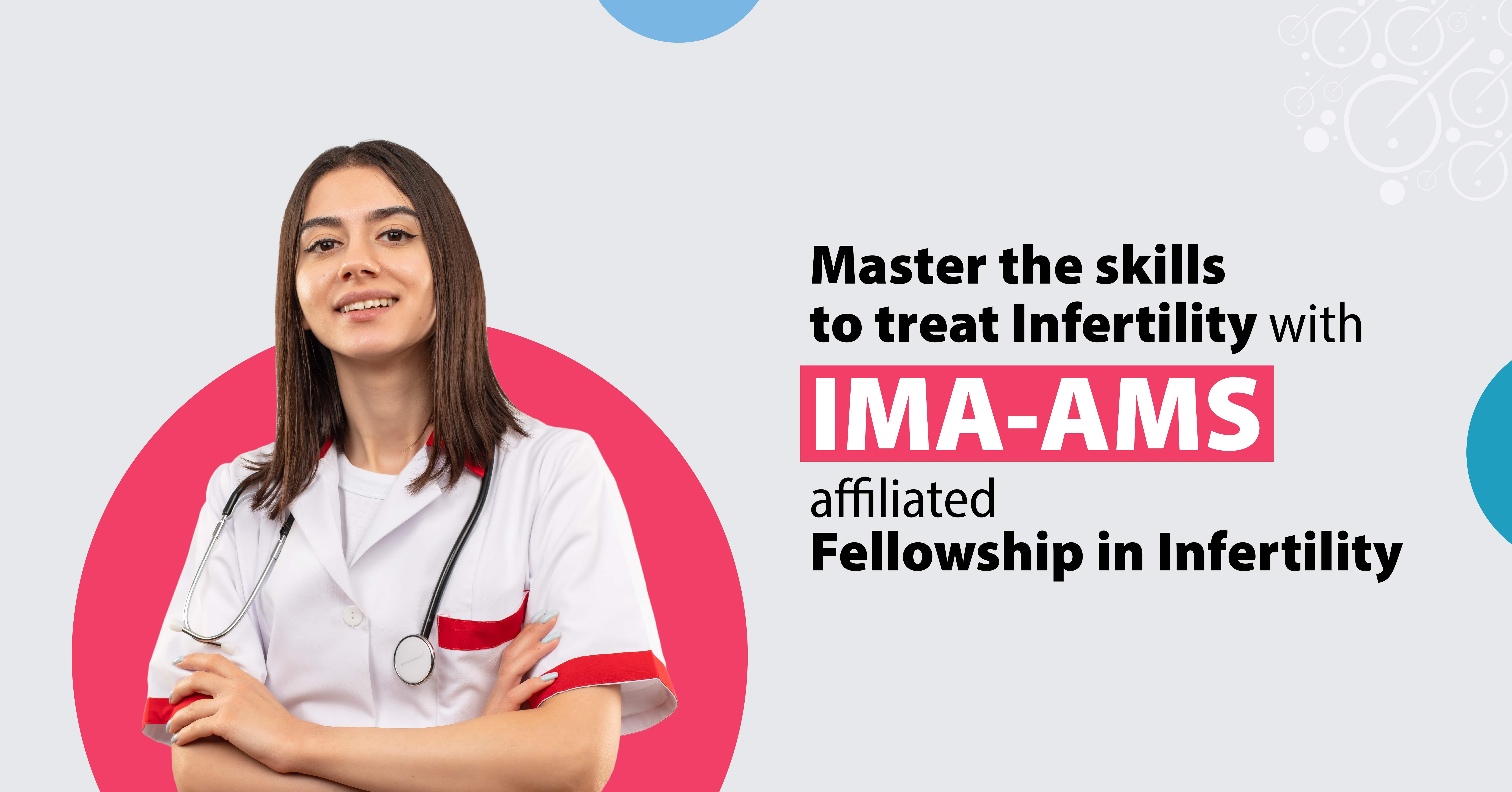 The Infertility Fellowship Program offered by GGIRHR (GarbhaGudi Institute of Reproductive Health and Research). This program is designed for doctors who wish to specialize in infertility treatment. Here's a summary of the key details:
• Affiliation: The program is affiliated with the Indian Medical Association - Academy of Medical Specialties.
• Eligibility: To be eligible for admission, candidates must be Indian citizens with an MBBS degree from a recognized Indian university. They should also hold an MD/MS degree in Obstetrics & Gynaecology from a recognized Indian university or an equivalent degree like DGO/DNB in Gynaecology.
• Course Duration: The program is one year long.
• Course Structure: It includes both theory and hands-on training.
• Class Schedule: Classes are held once a week for 3 hours every Thursday.
• Hands-on Experience: Participants will have the opportunity for hands-on sessions on procedures like S/A (Semen Analysis) & S/P (Semen Processing) at any of the five GarbhaGudi IVF Centres.
• Exit Exam: There will be a theory exam conducted at IMA Bangalore premises with an external examiner from IMA. A practical examination will be conducted at GGIRHR, which includes a long case, a short case, and an interview with an external examiner from IMA.
• Minimum Attendance: A minimum of 80% attendance is required to be eligible for the final examination.
• Course Intake: The program typically starts in March, and there are limited seats, with a maximum of 20 students admitted per year.
If you are interested in pursuing this fellowship, it's advisable to contact GGIRHR for further details and application procedures. If you have any specific questions or need more information about this program, please feel free to ask.
| | |
| --- | --- |
| Duration: | 12 Months |
| Qualification: | MD/MS-OBG, DGO/DNB |
| Fee: | ₹ 3,10,150 (Incl. GST) |