Courses
Comprehensive TVS Ultrasound Scan Course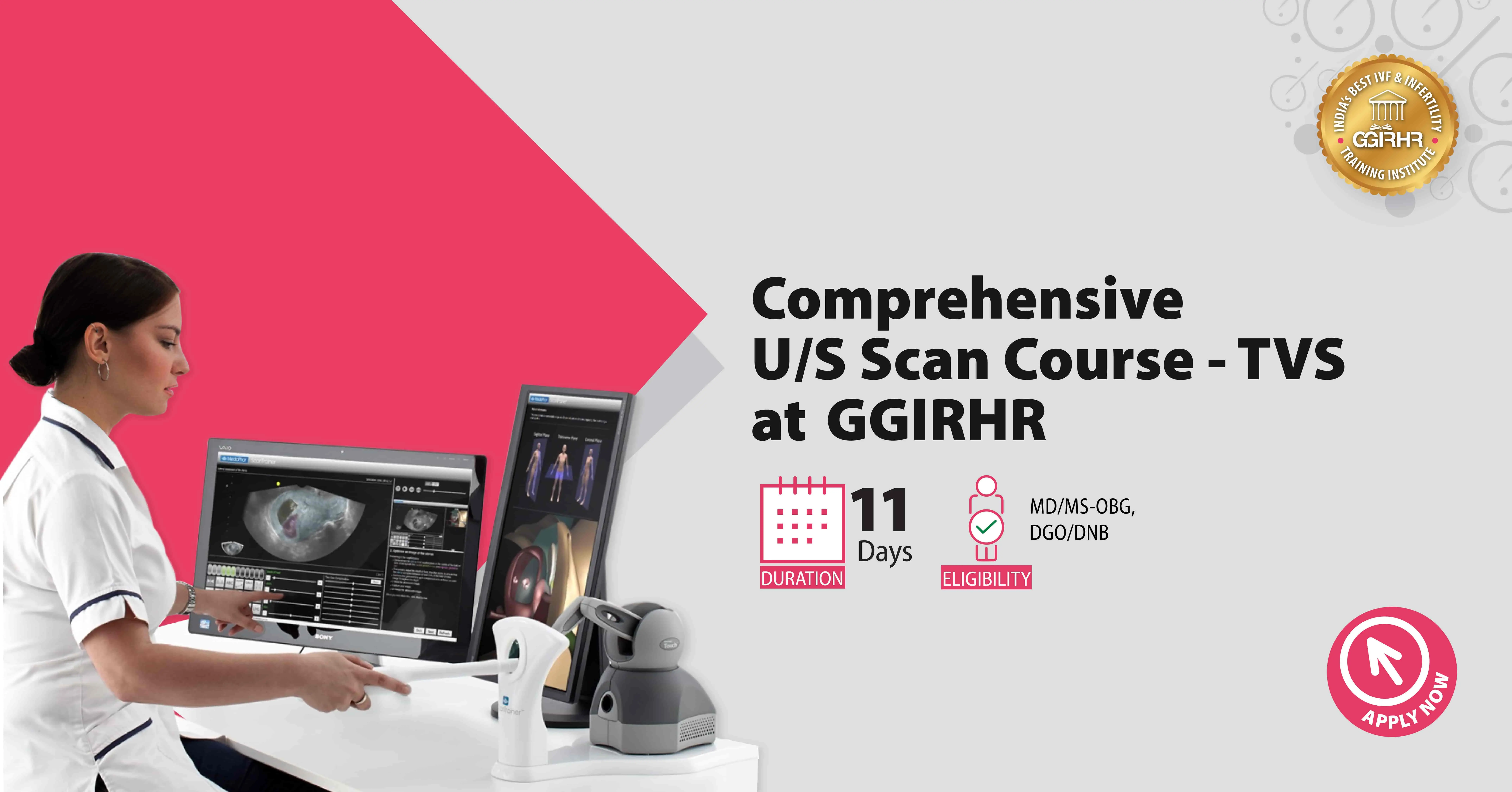 The TVS (Transvaginal Ultrasound) Ultrasound Scan Course provided at GGIRHR (Garbha Gudi Institute of Reproductive Health and Research) seems to offer a comprehensive and advanced training program for medical professionals in the field of Obstetrics & Gynaecology. Here are some key points and highlights of the course:
1. Eligibility Criteria: To be eligible for admission into this training program, candidates must be Indian citizens and hold either an M.D. or M.S. degree in Obstetrics & Gynaecology from a recognized Indian university, Or DGO/DNB (Post Graduation in OBG).
• Theoretical Knowledge: The course provides evidence-based theoretical knowledge to complement practical training.
• World-Class Scan Simulator: The course utilizes a state-of-the-art scan simulator to aid in ultrasound training.
• Extensive Case Library: The simulator is loaded with a vast library of cases covering gynecology, infertility, and early pregnancy scenarios, allowing candidates to practice on a wide range of cases.
• Hands-on Training: Candidates are trained in correct probe insertion manipulation techniques, identifying pathologies.
• Virtual Guidance: Virtual guidance is offered during scans to help candidates achieve the correct scanning planes, measurements, and understand normal and abnormal morphology.
• Simulator-based Learning: A scan simulator is used, allowing candidates unlimited time on any case and offering detailed feedback from tutors.
• Remote Access: Trainees have remote access to modules they have attempted, allowing them to review their learning.
• Real-life Cases: The simulator includes hundreds of real-life cases to facilitate learning and skill development.
• Exit Exam: The course culminates in an exit exam conducted on the simulator in video format.
This course is a comprehensive and advanced program designed to train medical professionals in the specialized field of TVS ultrasound scanning, with a strong emphasis on practical skills, simulation-based learning, and ongoing assessment and feedback. Candidates who successfully complete the course are likely to be well-equipped with the knowledge and skills required for this specialized area of medical practice.
| | |
| --- | --- |
| Duration: | 11 Days(2 Days - Theory, 9 Days - Hands-on) |
| Qualification: | MD/MS-OBG, DGO/DNB |
| Fee: | ₹ 1,00,000 + 18% GST |