Courses
Institutional Fellowship in Clinical Embryology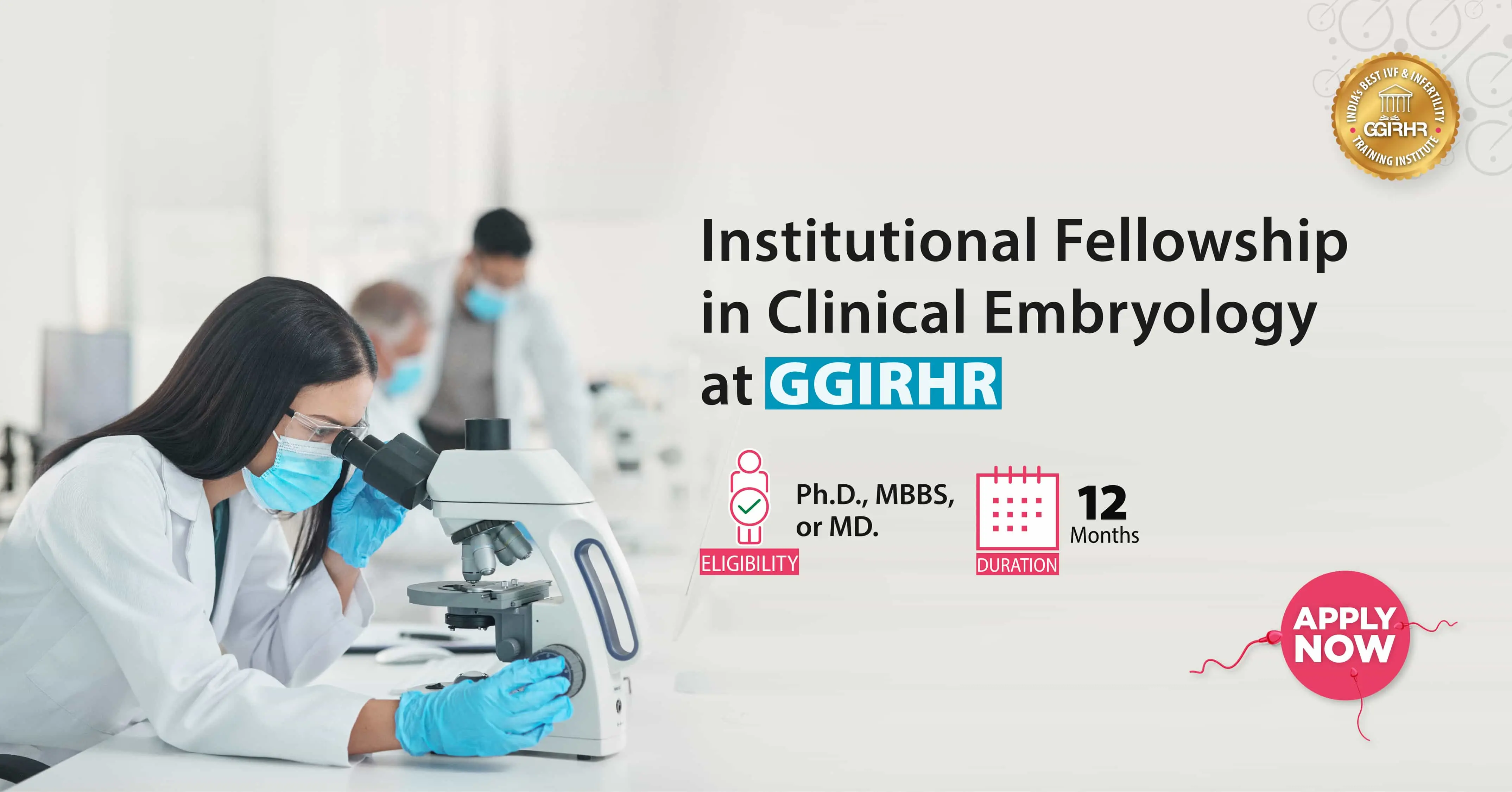 The Institutional Fellowship in Clinical Embryology offered by GarbhaGudi is a comprehensive program designed to provide advanced training in the field of assisted reproductive technology (ART). Here are some key highlights and details about the program:
1. Program Overview: The fellowship program offers participants the opportunity to gain advanced training in various clinical embryology techniques, including Intra-Cytoplasmic Sperm Injection (ICSI), Vitrification, and Embryo Biopsy.
2. ICSI Program: This program focuses on micro tool manufacture, instrument selection, dish preparation, and gamete preparation for micromanipulation. Participants gain hands-on experience in ICSI techniques, enabling them to perform the procedure confidently and accurately.
3. Vitrification Program: The Vitrification program provides training in freezing techniques, instrument handling, data analysis, culture creation, and embryo transfer techniques. Participants learn the latest vitrification techniques to improve the success rates of ART procedures.
4. Embryo Biopsy: GarbhaGudi offers an exclusive Embryo Biopsy procedure, where a small number of cells are removed from an embryo for genetic or chromosomal analysis before being transferred to the uterus during an IVF cycle. The chief embryologist at GarbhaGudi oversees this procedure, ensuring safety and reliability.
5. Course Highlights: The ICSI and Vitrification programs are led by experienced embryologists who are dedicated to providing high-quality training to participants.
6. Eligibility Criteria: The program is open to individuals with a background in Clinical Embryology, including those with Ph.D., MBBS, or MD qualifications.
7. Exit Exam: The course concludes with a three-stage exit examination comprising theory, practical, and viva voce examinations to assess the participants' knowledge and skills.
GarbhaGudi's Institutional Fellowship in Clinical Embryology seems to offer a well-rounded education in assisted reproductive technology, with a focus on practical skills and advanced techniques. It also places an emphasis on the importance of eligibility criteria and rigorous assessments to ensure that participants receive high-quality training in the field.
| | |
| --- | --- |
| Duration: | 12 Months |
| Qualification: | Clinical Embryology, Ph.D., MBBS, or MD. |
| Fee: | 7,00,000+GST |