Courses
Institutional Fellowship in Reproductive Medicine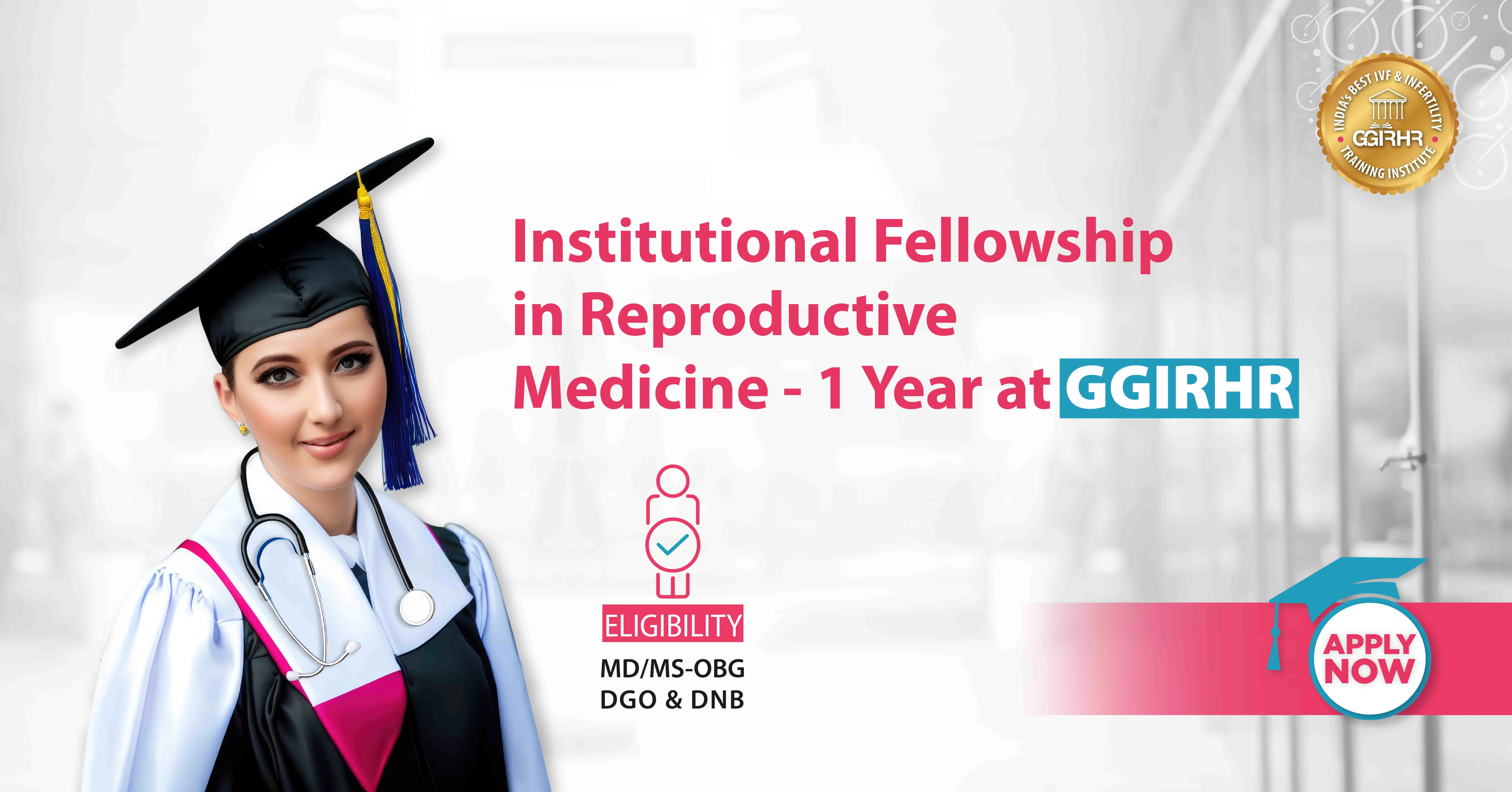 This program is an Institutional Fellowship in Reproductive Medicine designed for medical doctors interested in specializing in infertility medicine. Here's a breakdown of the key information provided:
Eligibility Criteria: To be eligible for admission into the Institutional Fellowship in Reproductive Medicine, candidates must meet the following criteria:
1. Be a citizen of India.
2. Hold an MBBS degree from a university recognized by the Medical Council of India (MCI).
3. Possess an M.D./M.S. (or its equivalent recognized degree) in Obstetrics & Gynaecology from a university recognized by the MCI or another university recognized by the Medical Council of India and declared as equivalent.
4. Have DGO (Diploma in Gynaecology and Obstetrics) with three years of experience.
Course Highlights: The program offers several highlights, including:
1. Highly interactive and practical coursework.
2. Extensive hands-on sessions and opportunities to observe various procedures.
3. Training provided by experienced faculties with practical knowledge.
4. Knowledge inputs that may help candidates set up their own IVF (In Vitro Fertilization) lab. Detailed exposure and hands-on experience in Embryology.
5. Access to the entire course content online through an application.
6. Opportunities to work with the GarbhaGudi Ethics Committee on research projects and thesis for doctoral studies.
7. Participation in medical camps and GGIRHR (GarbhaGudi Institute of Reproductive Health and Research) CMEs (Continuing Medical Education) and conferences.
Exit Exam: The exit examination for this course consists of two stages: Theory Examination and Practical Examination. To be certified, candidates must score a minimum of 50% in aggregate, which means achieving a total of 100 out of 200 marks (combining Theory and Practical) in the Exit Exam.
Theory and Practical Examination:
This program appears to offer comprehensive training in infertility medicine, covering a wide range of procedures and providing candidates with the knowledge and skills necessary for a career in this field. Candidates who meet the eligibility criteria and successfully complete the program will be awarded certification. If you have any specific questions or need more information about this program, please feel free to contact
| | |
| --- | --- |
| Duration: | 12 Months |
| Qualification: | MD/MS-OBG, DGO/DNB (3 Years Exp) |
| Fee: | Payable to Institution |