Courses
Post Graduate Diploma in Clinical Embryology (PGDCE) Program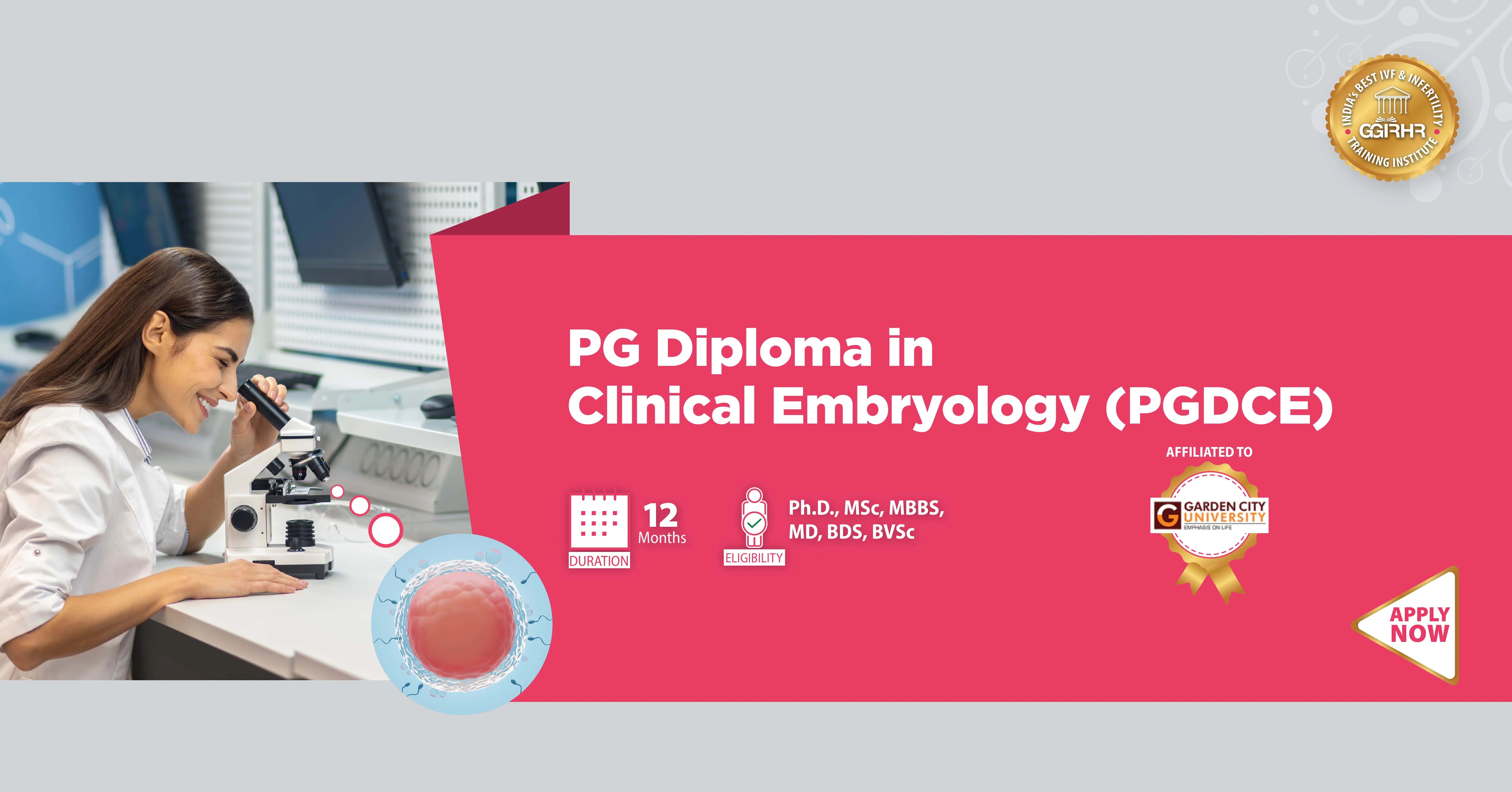 The Post Graduate Diploma in Clinical Embryology (PGDCE) program seems to offer a comprehensive and structured curriculum for students interested in pursuing a career in the field of assisted reproductive technologies and clinical embryology. Here are some key points about the program:
• The program provides advanced training in clinical embryology.
• It equips students with skills and knowledge for a career in assisted reproductive technologies.
• The program is designed as a module concept, divided into four modules.
1. Module 1 - Andrology: Focuses on semen analysis, sperm morphology, and sperm function tests. Students gain practical experience in these areas.
2. Module 2 - Stimulation Protocols and Embryology Part 1: Covers stimulation protocols and drugs used in assisted reproductive technologies. Also includes topics like AHU, IVF lab set-up, OPU, Denudation, and IVF instrumentation.
3. Module 3 - Embryology Part 2: Focuses on advanced embryology techniques such as ICSI, IVF, vitrification, and embryo transfer. Hands-on training is provided.
4. Module 4 - Project Work: Involves original research work, systemic review, or meta-analysis on a selected topic. The project work concludes with an exam.
• Students must have completed a Master's degree in various life sciences fields or possess relevant healthcare qualifications.
• Online entrance examination is required for admission.
• Covers various aspects of clinical embryology, including IVF, ICSI, cryopreservation, laser hatching, and more.
• Emphasizes troubleshooting, lab setup, quality control, and research.
• Divided into four modules, each focusing on specific aspects.
The course concludes with a two-stage exit examination, comprising theory and practical examinations. This examination assesses the knowledge and practical skills acquired by students throughout the program.
Overall, this PGDCE program appears to offer a well-rounded education in clinical embryology and assisted reproductive technologies, including both theoretical knowledge and practical experience. It prepares students to pursue their career in this specialized field and ensures that they are well-versed in the latest techniques and technologies used in clinical embryology.
| | |
| --- | --- |
| Duration: | 1 Year |
| Qualification: | Zoology, biochemistry, microbiology, applied microbiology, biotechnology, genetics, molecular biology, Clinical Embryology, Ph.D., MBBS, MD, BDS, BVSc. |
| Fee: | ₹ 3,00,000 + 18% GST |