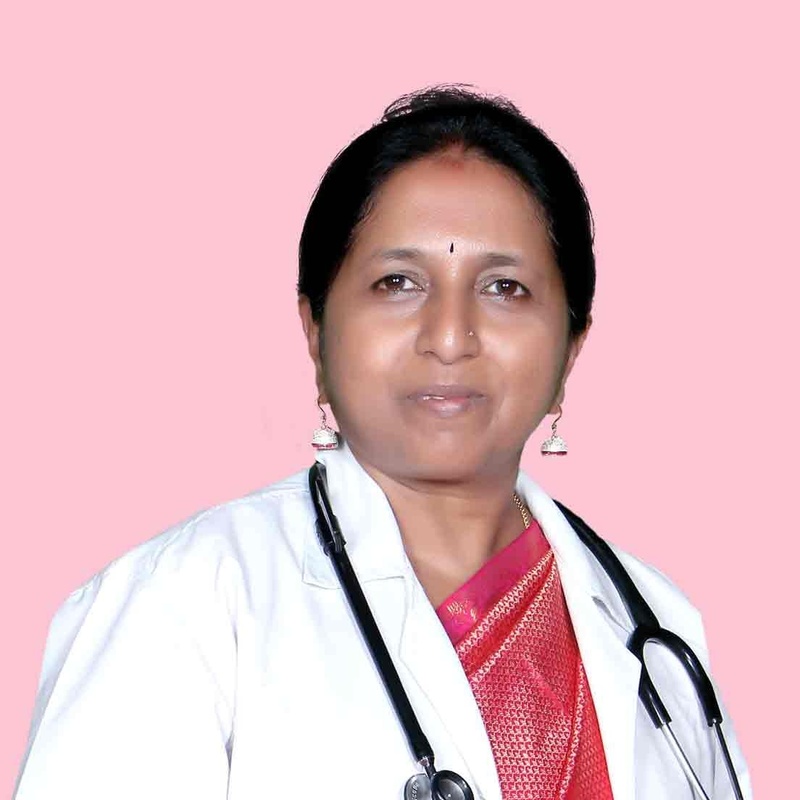 Dr Asha S Vijay
Dean & Scientific Director
Dr Asha S Vijay, a renowned infertility specialist, educator, and researcher, is the founding dean and scientific director of GGIRHR. Dr Asha has dedicated her career to improving fertility-related health care across the nation and beyond, training gynaecologists and healthcare professionals, contributing to the scientific knowledge base of reproductive medicine, and leading institutional faculty, doctors, and hospital staff to practice high-quality, evidence-based fertility treatments. She has over two decades of profound experience in obstetrics, gynaecology, and infertility.
As a senior resident doctor, Dr Asha graduated in Medicine from the prestigious Bangalore Medical College and started her career at Kidwai Institute of Oncology, Bangalore. She then completed her post-graduation in Obstetrics & Gynaecology in 1996 from Bangalore Medical College. Dr Asha set up her practice with 'Sannidhi Multi-Specialty Hospital". She gained tremendous experience in the field of Gynaecology & Infertility. Over several years of dealing with gynaecology, obstetrics, and fertility issues as part of her practice, she made it her life's purpose to try and address the scourge of infertility. From this perspective, the birth of GGIRHR happened – the academic and training wing of GarbhaGudi. GGIRHR (GarbhaGudi Institute of Reproductive Health and Research) is considered one of India's premier fertility training organizations today. GGIRHR has been instrumental in providing a robust training platform for doctors, andrology lab technicians, embryologists, and others – to help improve the fertility treatment being provided.
Dr Asha has been instrumental in creating happy endings in more than 6000 couples' lives by ensuring they have a child of their own. With her immense knowledge, expertise, skills, and cutting-edge medical technologies, she has been able to produce excellent success rates in the field of infertility. She is very dedicated to her vision and leaves no stone unturned to ensure that the couple can take home a healthy baby and enjoy parenthood. Dr Asha has demonstrated a razor-sharp focus on what she wants to achieve and usually aligns it with the greater good.